International partners: Co3 Australia
Residency period in Japan:21 May – 18 June, 2019
Residency period in Australia:22 July – 16 August, 2019
■Program Outline
Exchange program with The Saison Foundation and Co3 Australia, resident dance company at the State Theatre Centre of Western Australia. In May, 2019, invited Raewyn Hill, artistic director of Co3 Australia. We supported her collaboration with Yoshito Ohno, a BUTOH dancer, Tetsushi Okada, an architect, and Naoko Yoshimoto, an artist, to develop 'MA Project', a collaboration project started with Naoko Yoshimoto. Also, Co3 Australia invited Naoko Yoshimoto to Australia to support collaborative work with Co3 Australia company members.
Participatory artists:
・Raewyn Hill, choreographer and artistic director of Co3 Australia
・Naoko Yoshimoto, visual artist
■Artist Talk
・Outline
Date:15 June, Saturday, 2019
Time:14:00-15:30
Venue:Morishita Studio, B studio
・Brief Description of the Public Talk
A representative work of Co3 Australia was introduced in conjunction with a discussion for sharing the creative process such as collaborative work with Naoko Yoshimoto, practice of Yoshito Ohno, dialogue for future plans with Satoshi Okada.
■Profile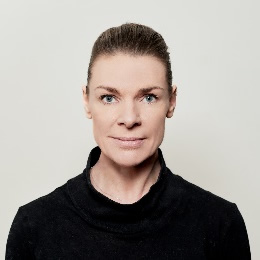 Raewyn Hill
Born in New Zealand. After graduating from the New Zealand School of Dance (NZSD),?she works mainly in New Zealand and Australia. She successively held the positions of artistic director of Dancenorth, a dance company in Queensland, Australia (2010-2014) and Co3 Australia a contemporary dance company in Western Australia (2015-). Co3 Australia was established in 2015 as a contemporary dance company in Western Australia. In addition to the creation and performance of the company, Co3 works on educational programs for citizens and human resource development programs for young choreographers and dancers. Since 2016, Co3 works based at the State Theatre Centre of WA as a resident company.