■Online Symposium
Date: March 17, 2022 (online)
This exchange project is organized with Footscray Community Arts, an arts center in the suburbs of Melbourne, Australia. Since the pandemic prevented the foundation and Footscray Community Arts from sending artists to take part in residencies, an online symposium, "Looking Back on 50 Years of Indigenous Cultural and Artistic Activities in Australia and Japan," was organized instead to encourage understanding of the state of cultural and artistic activities among indigenous peoples in Japan and Australia.
Panelists
Vicki Couzens (Artist, Footscray Community Arts Indigenous Advisory Group)
Dan Mitchell (Senior Producer, Indigenous Cultural Program, Footscray Community Arts)
Masahiro Nomoto (Director of Culture Promotion Department, Upopoy National Ainu Museum and Park)
■Profile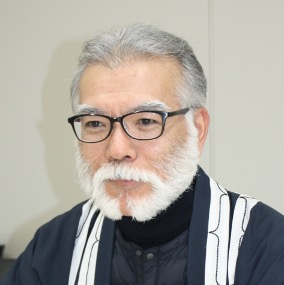 Masahiro Nomoto
Born in 1963 in Shiraoi Town. He was the director of the Ainu Museum (Porotokotan) from 2012 to 2018. He has been involved in the planning and production of Ainu cultural exhibitions in Japan and abroad and has created Ainu crafts himself. In 1999, he produced an Ainu oceangoing boat itaomacip for the exhibition "AINU: Spirit of Northern People" at the Smithsonian National Museum, which later became a part of permanent exhibit for the section of 'history of culture and exchange' among the peoples of the North Pacific. In recent years, he has been working on the exhibition and exchange of indigenous peoples in museums and art galleries around the world. Since 2018 he has been working as the Director of Culture Promotion Department, National Ainu Museum and Park UPOPOY.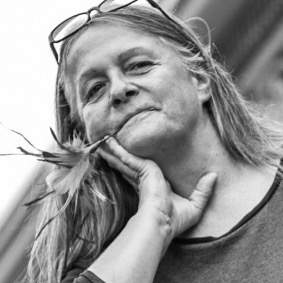 Vicki Couzens
Vicki Couzens is a Gunditjmara woman from the Western Districts of Victoria. Vicki acknowledges her Ancestors and Elders who guide her work. She has worked in Aboriginal community affairs for almost 40 years. Vicki's contributions in the reclamation, regeneration and revitalisation of cultural knowledge and practice extend across the 'arts and creative cultural expression' spectrum including language revitalisation, ceremony, community arts, public art, visual and performing arts, and writing. She is Senior Knowledge Custodian for Possum Skin Cloak Story and Language Reclamation and Revival in her Keerray Woorroong Mother Tongue. Vicki is employed at RMIT as a Vice Chancellor's Indigenous Research Fellow, developing her project 'watnanda koong meerreeng , tyama-ngan malayeetoo (together body and country, we know long time)'. The key objective of this project is to produce model/s, pathways and resources for continuing the reinvigoration of Aboriginal Ways of Knowing Being and Doing with a special focus on language revitalisation.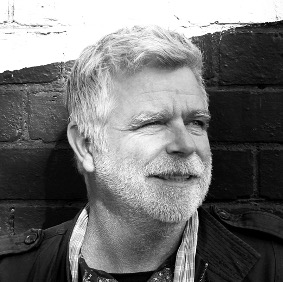 Dan Mitchell
Festivals, circus, theatre, music and public art are some of the many mediums Dan has worked in during his 30-year career as a creative producer. A person with Whadjuk Noongar and European heritage, Dan has instinctively been drawn to the tension, dysfunction and contradiction inherent in Australian culture. Dan is principally interested in our shared narratives, experience and journeys through both displacement from, and connection to, place. Through this, he navigates his way in the hope of coalescing an understanding of shared identity through art, ritual and story. Arriving at Footscray Community Arts in 2019 to co-produce the Due West Arts Festival, he now oversees the Indigenous Cultural Program.
■Credit
Co-hosted by Footscray Community Arts, The Saison Foundation
Cooperated by The Foundation for Ainu Culture