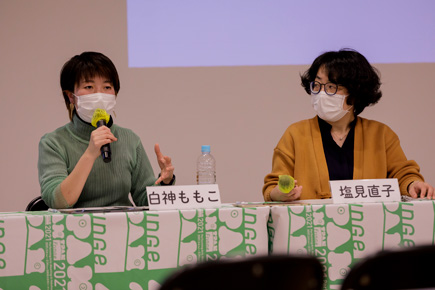 Date: 13 February, 2021
Time: 13:00-18:00
Online / BankART Temporary (Yokohama Creativecity Center)
Program Summary
This program aims to discuss the role and new Artist in Residence (AiR) possibilities for the performing arts.
Artist-in-residence programs in Japan are expected to play a role in supporting the creative activities of artists as well as encouraging exchanges and activities between artists and the local people. This can be attributed to the fact that local governments took the initiative in launching AIR in its early days and positioned it as a form of regional development.
On the other hand, what is the "region" for AIR and artists? And why do artists travel all the way to those places to perform their activities? Furthermore, what kind of locality will be created there?
The Performing Arts AiR Meeting 2021 held a symposium to clarify the reality and significance of artist-in-residence as a local place in today's globalized society, using case studies of major AIRs related to the performing arts in Japan and the activities of their resident artists.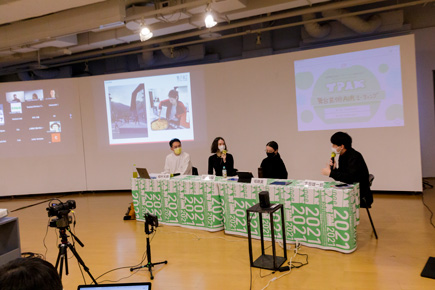 Speakers
Part 1 (13:00-15:00)
Sai no Tshuno
Speakers] Part 1 (13:00-15:00) @Sai no Tshuno Speakers: Hirofumi Arai (President, Theatre & Arts Ueda), Daisuke Kishii (Playwright)
@Toyohashi Arts Theater PLAT
Speaker: Naoko Shiomi (Leader of Education and Promotion, Production Department, Toyohashi Arts Theater PLAT), Momoko Shiraga (Artistic Director of "Momonga Complex" / Choreographer, Director, Dancer)
Part 2 (16:00-18:00)
@The Museum of Art, Kochi
Speaker:Matsumoto Chizuru(Director, Planning Division, Museum of Art, Kochi) Miyauchi Yasuno(Artistic Director of Tsumugine / Composer)
@Kinosaki International Art Center
Speaker:Yuichiro Yoshida(Program Director, Kinosaki Art Center)Yuri Yamada(Artistic Director of "ZEITAKUBINBOU" / Playwright, Director, Actor), Asami Hori(Producer of "ZEITAKUBINBOU"
https://www.tpam.or.jp/program/2021/?program=performing-arts-air-meeting