13 January 13-25 March, 2021 
Online / Morishita Studio (Tokyo)
■Program Outline
Online Research Residency isa program that supports research focused on future creative work and provides an opportunity for artists to broaden the scope of their creative activities and deepen their connections with artists working in Japan and abroad.
In parallel with their own research, participating artists took part in group sessions where they could share their research process with other participating artists online. In addition, online workshops and presentations of outcomes were held to share the artists' own dance practices and methods, research ideas, and methodologies.
Participating artists
Kristīne Brīniņa
Saori Hala
Adrienne Hart
Megumi Kamimura
Acaye Kerunen
Declan Whitaker
・Participating artists' profile and research outline
■Public Program
Outline
Open Group Session
Date: 24 and 25 March, 2021
Time: 17:00-20:00
Online / Morishita Studio (Tokyo)
・Open Group Session
Brief description of the public program
In the open group session, the participating artists shared the outcomes that emerged from their research processes and ideas to date.
A limited release of the recorded video will be available soon.
■Participating artists' profiles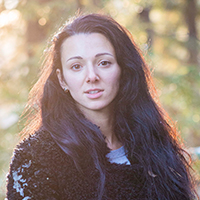 Kristīne Brīniņa [Latvia]
Dancer, Choreographer
Dancer and choreographer. She lives and works in Latvia. After graduating from the Dance Department of the Latvian Academy of Culture, she studied media art at Liepāja University in 2019. In 2020, she presented a quiet place, a video work based on the theme of "sleep," which represents the most universal and fragile human condition.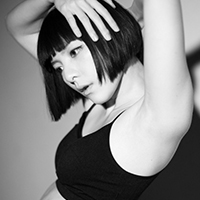 Saori Hala
[Japan / Germany]
Performance Artist
Saori Hala is a performance artist. In 2019, she presented
no room
in the former Noguchi Room at Keio University as a pre-performance for Dance New Air 2020. In 2020, she presented a work-in-progress of
Choreography for Distant Existence
at the
Goethe-Institut Tokyo
as a starting point for this research.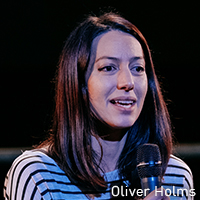 Adrienne Hart [UK]
Artistic Director of Neon Dance, Choreographer
Adrienne Hart is the artistic director and choreographer of Neon Dance. At Neon Dance. She actively collaborates with artists and technicians involved in technology, design and the body. Her recent work Puzzle Creature, inspired by the world of Shusaku Arakawa and Madeline Gins, which disturbs the relationship between the human body and the surrounding environment, was invited to the Echigo-Tsumari Art Triennial 2018 and Setouchi Triennial 2019.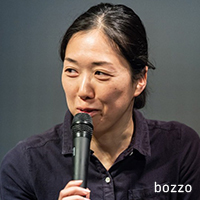 Megumi Kamimura [Japan]
Choreographer, Dancer
Choreographer, dancer. She has been performing solo in various venues in Japan and abroad since 2004, and formed the unit "Zen-go " with artist Shinichi Takashima in 2011, and the unit "babytooth" with artist Michiko Tsuda in 2016. In 2020, she stayed at the Aomori Contemporary Art Centre to present a work-in-progress of her solo work She was here 30 minutes ago.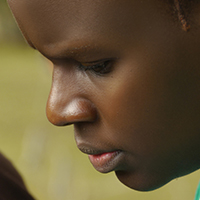 Acaye Kernen [Uganda]
Choreographer
Based in Uganda, Acaye is a choreographer at the intersection of cultural education, yoga, and contemporary expression. She also practices dance therapy as a fitness therapist and yoga teacher, and writes. In 2019, she presented Mubiri bubiri, a multilingual performance of poetry and music at the Bayimba International Festival of the Art in Uganda.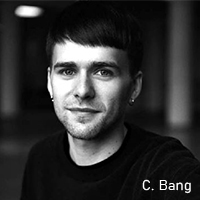 Declan Whittaker [UK / Switzerland]
Choreographer, Dancer
Choreographer and dancer. He is a member of The Field, a collective based at the Tanzhaus Zurich, and currently lives and works in Switzerland. He is interested in the politics of artistic freedom, and attempts to overturn the conventions of the performing arts. In 2020, The Field presented a work at the Zurich Theater Spektakel, one of Europe's leading festivals.