Dance Exchange Program among Japan, Italy, France, Taiwan, and Hong Kong
Partner institutions: Comune di Bassano del Grappa (Italy), La Briqueterie/Centre de développement chorégraphique national du Val-de-Marne (France), Weiwuying National Kaohsiung Center for the Arts (Taiwan), Freespace, West Kowloon Cultural District (Hong Kong)
| | |
| --- | --- |
| 14 September-17 September, 2020 | Comune di Bassano del Grappa [Italy] |
| 19 and 20 October, 2020 | La Briqueterie [France] |
| 27 October-30 October, 2020 | The Saison Foundation [Japan] |
| 16 November-19 November, 2020 | Freespace, West Kowloon Cultural District [Hong Kong] |
| 3 December-6 December, 2020 | National Center for Arts and Culture [Taiwan] |
■Program Outline
Museum of Human E-Motions is a dance artist-in-residence exchange program launched in 2019, which attempts to consider and archive human "emotions" through physical expression.
In FY2020, in response to the recent changes in the social environment, we explored the question of how to implement an artist-in-residence program in a context where it is difficult to meet new people and places and share experiences through travel, as well as how to conduct dance and its creation in a different environment.
Participating artists
Osamu Shikichi
Giacomo Citton
Sarah Xiao
Fouad Boussouf
Liu Yen-Cheng
■Public Program
Outline
Date: 14 Decembe, 2020
Time: 15:00-17:00
Online / Morishita Studio (Tokyo)
Brief description of the public program
Five participating artists presented the outcomes of their residency using platforms such as YouTube, Instagram, and Zoom. Participating artist Shikichi created his work Juicy in Morishita Studio and released the video on YouTube.
Osamu Shikichi Juicy

■Participating artists' profiles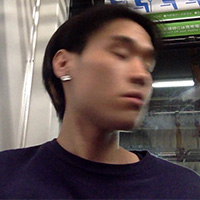 Osamu Shikichi [Japan]
Choreographer, Dancer
He studied sculpture at Musashino Art University, and began to create works using the body as a medium in earnest at the graduate school of Tokyo University of the Arts. In the same year, he performed in Thanapol Virulhakul's choreographic research project Escape.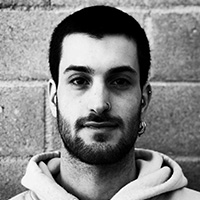 Giacomo Citton [Italy]
Choreographer, Dancer
Giacomo Chitton studied ballet, modern dance, and theater in Parma. In 2015, he joined Ballet Junior de Genève, where he performed in contemporary dance works such as Sharon Eval's Bill and Angelin Preljocaj's Les Noces. In 2017, he joined Cullberg Ballet as a dancer, and has participated in works by international choreographers.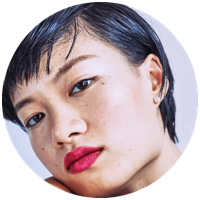 Sarah Xiao [Hong Kong]
Dance Artist
Graduated from the Hong Kong Academy of Performing Arts. In 2019, she received a Yale China Fellowship to conduct research on the connection between body and spirit under the guidance of Irene Heltman of the Trisha Brown Dance Company.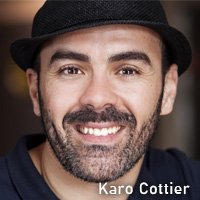 Fouad Boussouf [France]
Choreographer, Dancer
Born in Morocco, currently based in France. He is the leader of Massala Company. With his origins in hip-hop dance, he mixes contemporary dance, traditional North African dance, and new circus into his own creation. Together with the dancers of the Massala Company, he addresses the urgent issues of our time.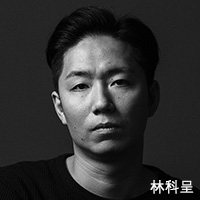 Liu Yen-Cheng [Taiwan]
Choreographer, Performer
Born in Nantou, Taiwan. Graduated from the Graduate Institute of Dance, Taipei National University of the Arts. In 2013, he won the special prize for choreography for Nowhere at the Beijing International Ballet and Choreography Competition, and from 2014 to 2017, he performed Tschüss! Bunny in Taiwan, Malaysia, Hong Kong, the United States, Spain, France, and Germany.